Firm Profile & History
Our Profile
The world is changing. Litigation is changing. You need a civil litigation firm comprised of fearless innovators, charismatic industry leaders, and problem-solvers; lawyers who look forward to and embrace the future but remain grounded with deep roots extending back through generations of excellence. That firm is Cousineau Malone, P.A.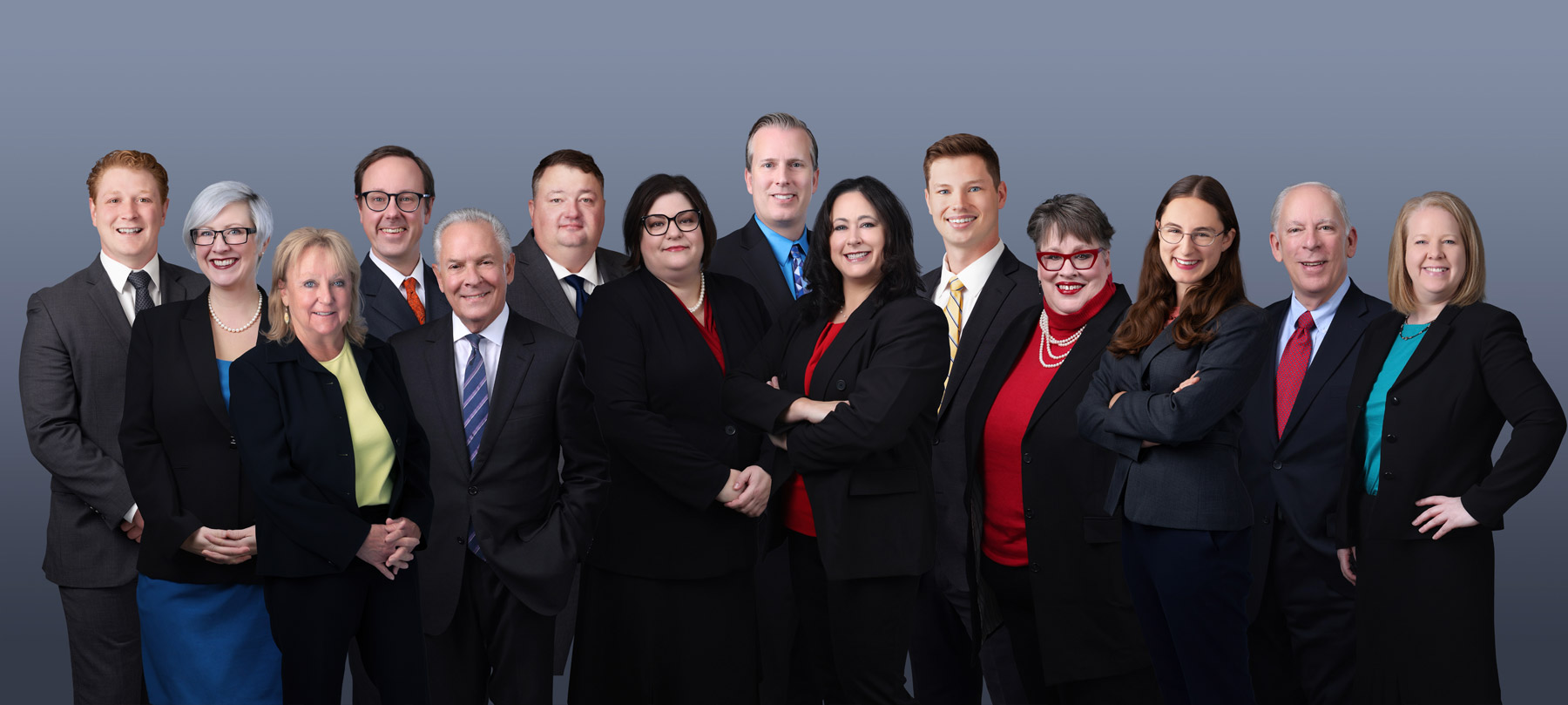 Cousineau Malone, P.A. is a full-service civil litigation firm with a rich history stemming from the civil litigation practice group of Cousineau McGuire Chartered, a premier insurance defense firm with origins dating back to 1948. For decades, the Cousineau name has represented a commitment to enduring relationships, effective legal solutions, and integrity of service. The attorneys of Cousineau Malone, P.A. now proudly carry that legacy into the future, combining innovation with age-old traditions to meet the challenges of today and the future.
Our attorneys represent insurers, self-insureds, third-party administrators, businesses, individuals, and professionals, through all phases of civil litigation in state, federal and appellate courts throughout the upper Midwest and beyond, as well as in pre-litigation analysis and claim resolution, arbitrations, and mediations.
From the more standard automobile or slip and fall cases to the complex commercial trucking, construction, premises, product, professional malpractice, employment, care facility, and insurance coverage matters, Cousineau Malone, P.A. has the expertise and experience to a work in partnership with our clients to achieve a successful result, whether through settlement, motions, or trial.
Cousineau Malone, P.A. is rightfully proud of its legal skills, trial experience, and decades of partnership with clients. In addition, Cousineau Malone, P.A. is particularly proud to stand outside the norm for civil litigation firms in terms of gender equity and the promotion and retention of women in leadership roles; five of its six shareholders are women.

Cousineau Malone, P.A. is collaborative and staffs its cases with a team approach to ensure all cases are addressed with high level skills, costs savings, responsiveness, and legacy planning for our clients. Having worked closely together for many years, some for nearly forty years, the attorneys, paralegals and legal assistants of Cousineau McGuire's Civil Litigation practice group brought those enduring relationships to CVMM and into Cousineau Malone, P.A. where they remain committed to providing our clients with the same quality, dedicated, and effective legal services they have come to trust and expect for decades.
Professional Affiliations and Recognitions:
Our lawyers are members of the following legal and industry organizations:
American Board of Trial Advocates
Litigation Counsel of America
Minnesota Defense Lawyers Association
North Dakota Defense Lawyers Association
Defense Research Institute (DRI)
American Bar Association
Trucking Industry Defense Association (TIDA)
Transportation Lawyers Association
Minnesota Trucking Association
Wisconsin Motor Carriers Association
Conference of Freight Counsel
Care Providers of Minnesota
Academy of Civil Trial Lawyers of America
Natural Gas Claims & Litigation Association
Many of our attorneys are consistently named among the Best Lawyers in America, Minnesota Super Lawyers and Minnesota Rising Stars.