CVMM Prepares and Serves Meal at Simpson Shelter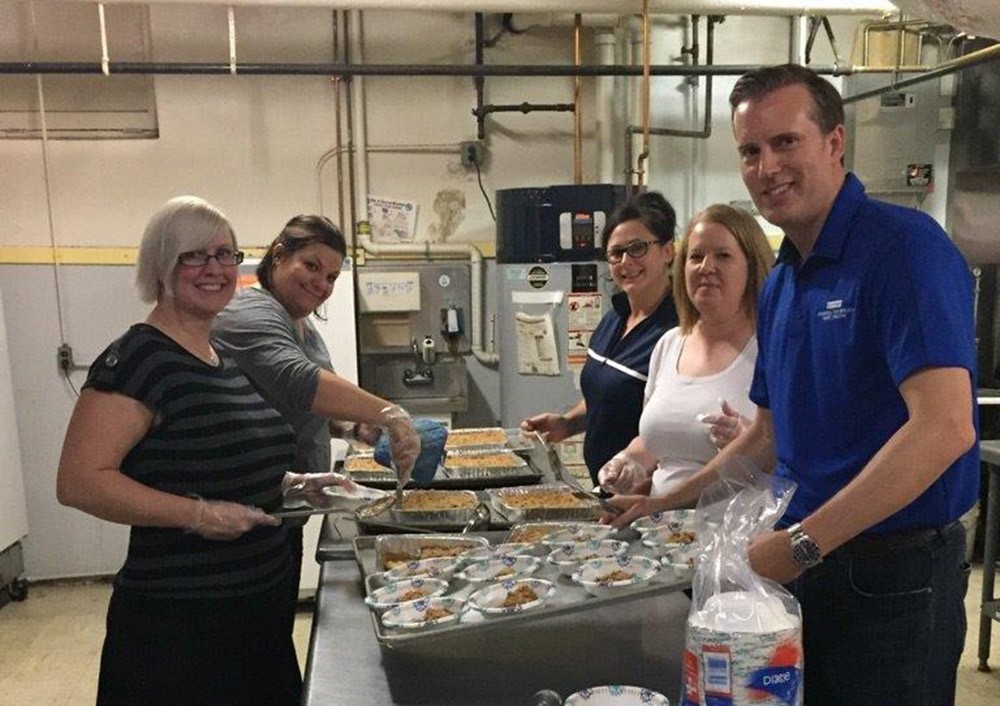 On September 29, 2017, Cousineau, Van Bergen, McNee and Malone was pleased to give back to our community.  Attorneys and staff prepared and served a meal for 110 guests at the Simpson Shelter in Minneapolis. The menu included open faced turkey and roast beef sandwiches served with mashed potatoes and gravy, peas, coleslaw and apple crisp with ice cream for dessert.
Attorneys and staff also made personal donations of bags of towels, washcloths, blankets, and travel size toiletries to aid the shelter in its services; Simpson Shelter has shelter space for 22 women and 44 men, and provides stability and shelter in increments of 30 days to help homeless men and women work towards obtaining stable and sustainable affordable housing options.
Additional information about Simpson Shelter, donation needs and/or volunteer opportunities can be found on their website  www.simpsonhousing.org.